Life just gets so busy that I haven't had time to do any scrapbooking for so long. I am just now getting to my pictures from 2005! I'm glad to have finally gotten back in the groove and I want to share my latest layout with you. I am so proud of how this turned out.
I used the cricut cartridge
Tie the Knot
for the B and the scalloped circles.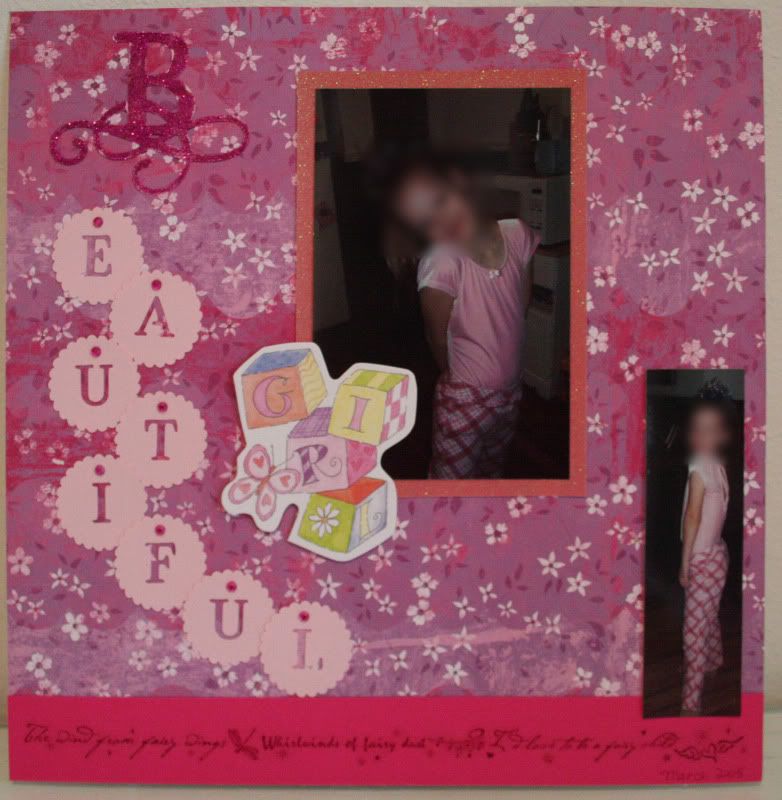 (Yes, I know the picture is a little blurry. I did that on purpose.)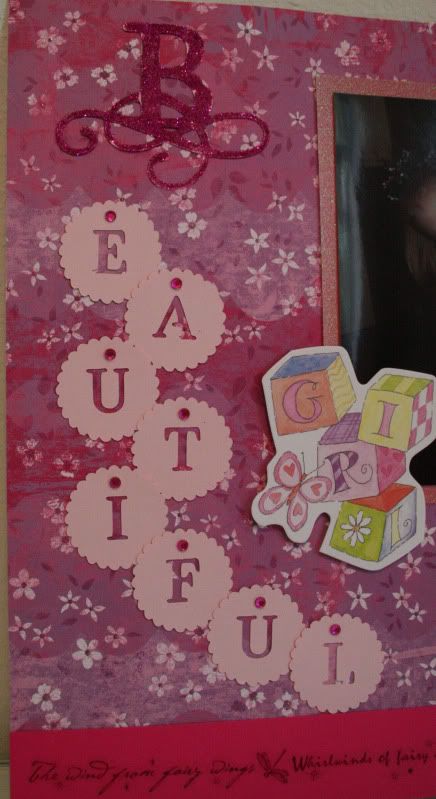 I found the perfect glitter for this at Micheals in the dollar bins. I used my zig glue pen then dusted it with the glitter. I don't think I will use the zig glue again for this though because it dries too fast.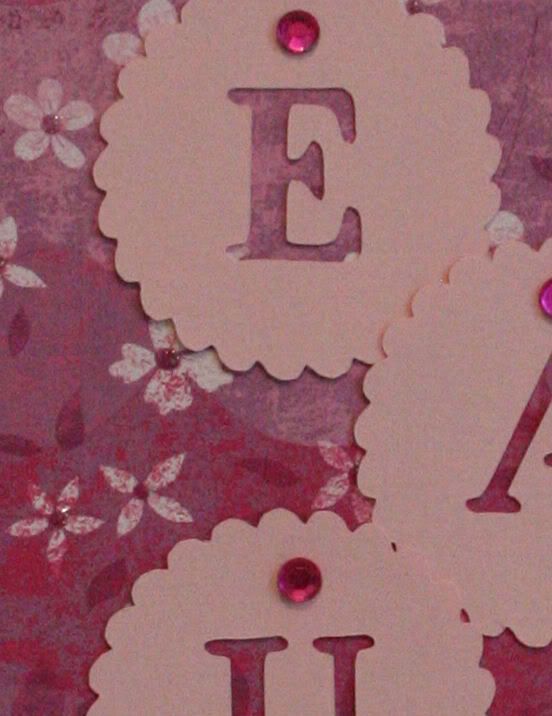 I found the perfect rhinestones at Big Lots. These have adhesive backs and were only $0.50 a pack. I thought they added the perfect touch.

To finish off the page I added this sticker that I bought way too long ago to remember where I got it from.